Lexington announces UK gender pay gap data for 2017
Lexington announces its UK gender pay gap data for 2017. Figures published by Elior, as part of a report on pay and gender required by the government, show 56% of Lexington's senior management positions are held by women.

The report shows Lexington's median pay gap is 9.6% well below the national average of 18.4%. This is based on the median measure, which is the level of pay that separates the top half of earners from the lower half. The mean (average) pay gap was 7.6% – also below the national average of 17.4%.

Julia Edmonds, Managing Director at Lexington,was recently interviewed by B&I Catering magazine this very subject. She says,"It's about creating the right culture and environment where the right people who share our values, regardless of gender, can progress and flourish. If you get those things right, diversity and gender balance tend to happen naturally."
The report can be accessed here, via the Elior website – refer to page five for information about Lexington.
Julia is a fantastIc role model for women. She joined Lexington in 2007 as Sales and Marketing Director and within three years worked her way up to Managing Director.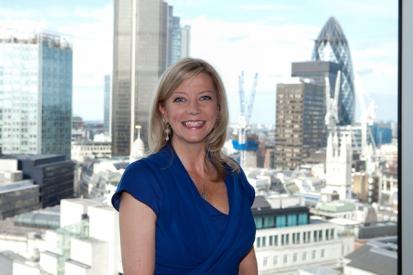 She says, "I am naturally very driven to achieve goals and have always enjoyed taking a lead in situations. I guess it is this together with the fact I get so much from helping others to achieve their potential that attracted me into a leadership position. 
"While I know some sectors, particularly very traditional and male dominated workplaces, can make it difficult for women to progress, thankfully I have always been lucky to work with people who have embraced the talents that women can bring to the team."
Lexington provides many opportunities for team members to progress their careers in an environment which supports flexibility and professional development.